Sorry for the lack of writing lately. You see, I've been busy! My in-box (and mailbox) is overflowing with mail begging to be returned, and I just have to say I'm sorry. You are not being ignored-and you are not alone. I promise! My re-strikes are here, and looking more smashing by the day. One more round and we should be good to go. So that's where I've been-pouring over colors for the last 3 days. Then are on their way back out the door today.
I did make a quick trip to the craft store yesterday (in search of good color-so it was legitimate.) Look what I came home with. (Up there..) You probably thought there were from the garden, huh? Nope. These are fakies. But the best fakes I've ever seen. These are the kind that actually feel like real flowers and go for about $9 a pop. These were on clearance for $1. They have some fuchsia ones that I may go back for..hmmmm.
I've signed on for a few other projects that will take up some of my time over the next week, so I may be a tad silent. We'll see how the week shapes up. But, I will share my newfound blogging love with you all. Well-you guys are so smart I'm sure you all have it figured out by now, but I'm kinda slow on techy stuff. Bloglines. This is my new best friend. I actually signed up for it a long time ago but didn't figure it out until just recently.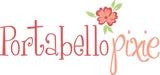 Go on, click on it! It works, and will take you to bloglines so you can sign up for a feed to my blog. And any other you fancy. Then you just hop to the website and click on the "Feed" tab and it will show you which of your favorite blogs have been updated. Pretty cool huh? I like to actually read on the blog (prettier) so I click to it from there. I can't even begin to tell you how much time this saves me in a day.
Let's see.. what else is new? I've ignored the garden the last week and went out this morning to see how it was faring and ended up with enough produce to last a week. Fresh spaghetti sauce is on the menu tonight and I'll provide pictures and recipe tomorrow probably.
Oh and local bloggies and friends-come on over for some cucumbers-we have lots to share. ;)
Speaking of local bloggies-I had the fun opportunity to go thrift shopping with Jessica and Melissa the other day. Oh it was so much fun! They have the same taste as me-and it was refreshing to go shopping and not have people look at me like I'm crazy as I was reaching for "old" things. These girls are super talented-both etsy girls. And Melissa amazes me-she just ran a marathon months after having a baby. Wow.