After my rush last week, I took a little time to make a few gifts! I don't think my sisters frequent my blog..if so..well-don't peek!
I made my little tween sisters some totes for Sunday school, mall hopping..whatever a pre-teen would need a cute little bag for.
It makes me sad to know that homemade gifts have become "unpopular." With commercials cracking jokes at them left and right, I feel the need to stand up for homemade gifts and say that the best gifts I have ever recieved, or enjoyed giving were carefully planned out and constructed by a loved one. So I poured so much thought into these two bags. I love my sisters (still have one to do one for..) and wanted to give them something special.
Will they understand that some of these fabrics are DISCONTINUED and almost impossible to get your hands on and that I was saving them for the perfect occasion? Nah..but I am sure they will love them just the same! I have visions of lip glosses and nail polish floating in amongst movie tickets and more. I love little things floating around, I think that is why the stocking is my favorite thing on Christmas morning. So here is their year-round stocking from me.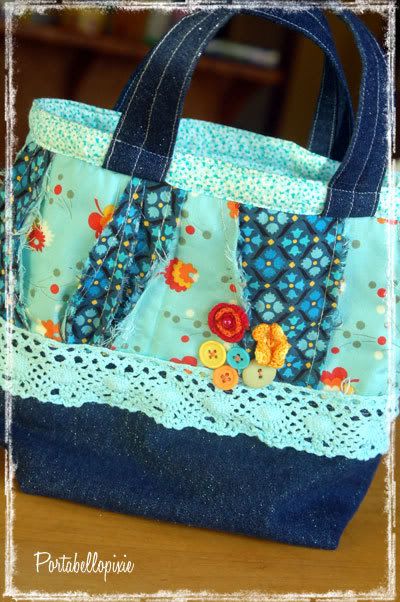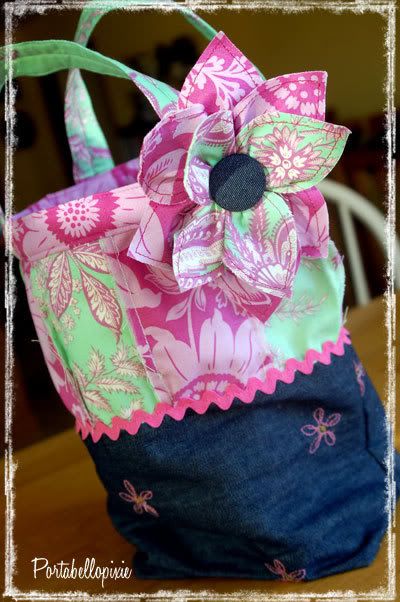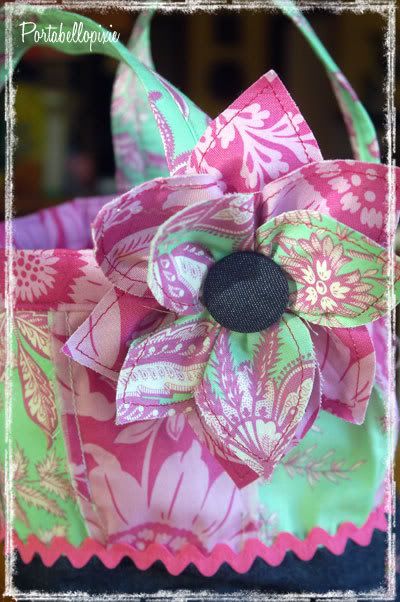 On a funny (and a bit embarassing) note-I took some pictures for some friends yesterday and the store wouldn't print them until they got a release form from me! They said they were too professional. Hehe, it's amazing what you can do in a well lit kitchen. Made my day and had to share.