I find I bake a whole lot more during the Holiday season, and I think food pictures are so pretty. So I thought it would be fun to watch the birth of a cinnamon roll and not have to do the work! Be careful though-the end result pictures is mouth watering...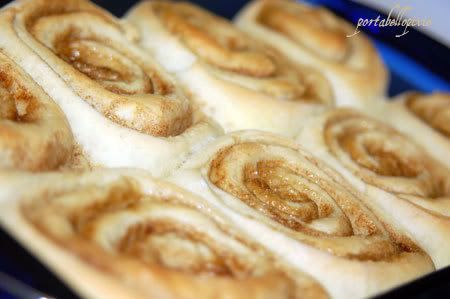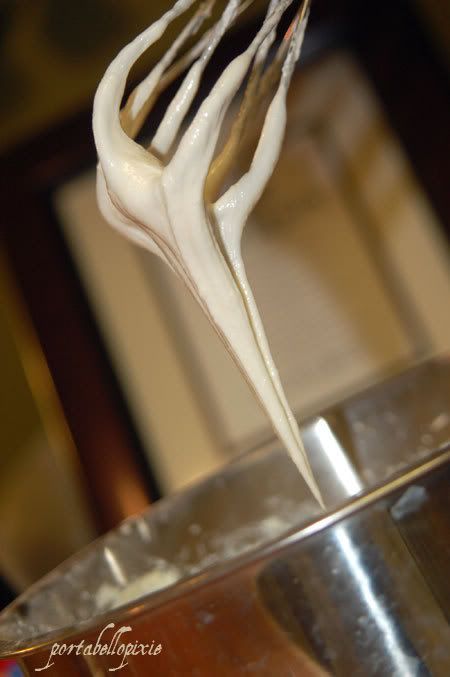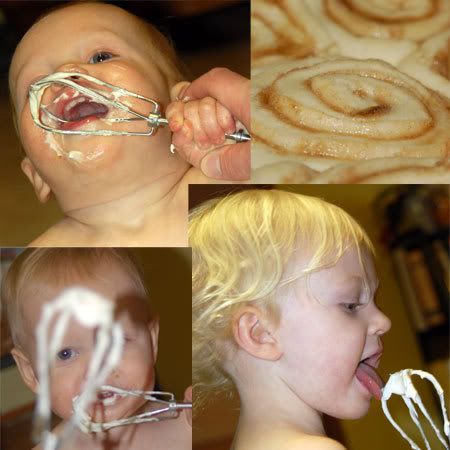 I initially didn't include the recipe because I didn't want to confuse people-baking bread is more about getting to know the right consistency of the dough than following a recipe. It has taken me about 300 failed tries to get it almost right LOL.
But, I have had requests for it and figure it is too mean to show yummy pictures and not include a recipe, so here it is. :) I don't like cinnamon roll dough recipes usually, I find they are too tough. So I use a regular white dough recipe and alter it a bit. This is the actual recipe:
6-7 cups all purpose flour
3 tbls sugar
1 tbls salt
2 tablespoons shortening
2 packages regular or quick active dry yeast
2 1/4 cups very warm water (120-130)
Here is how I alter it-I only use maybe HALF of the flour. My aunt Becca makes the most wonderful rolls on earth and she taught me that the secret is in have a wet, almost sticky dough. That is what makes bread light-less flour. So I don't even measure the flour, I just add it until it is almost not sticking to my hands. Oh, and I used butter instead of shortening this time just because that was what I had.
Mix the sugar, salt, shortening and yeast in a large bowl. Add warm water. Beat with an electric mixer to combine. Let sit for about a minute-add enough flour to make a consistency like Elmer's glue. Let sit for about 15 minutes.
Add enough flour to make an almost not sticky dough. I use an electric mixer until it is to thick, then I use my hands. (Paula Deen says they are the best utensils God gave her!) When you reach that almost not sticky state-dump the mixture on the counter.
Start kneading-I only use enough flour so it doesn't stick everywhere. Knead for about 5-10 minutes until it is a nice soft consistency.
Place in a greased bowl (I use Pam) and allow to rise in a warm spot until double in size.
Punch down and form you cinnamon rolls. I use a stick of butter softened, white sugar, brown sugar and cinnamon. I make a thin layer. Once I went overboard and it made a carmelly layer underneath. Some people really like that-so you can play around with it here.
Allow to rise again (not quite doubled, but maybe 3/4) then bake in a 350 degree oven for about 15-18 minutes.
I make a cream cheese frosting out of cream cheese, powdered sugar, a bit of lemon juice, vanilla and milk. It's pretty non-measured, so play around with it as well.
Frost and enjoy :)
Enjoy!