I have big news over on my new site.  If you haven't switched over there yet, you missed the start of this(you can still sign up!), this and this.  I won't be posting on this blog anymore, please do join me over there! I would hate to loose the readers this blog brought me, but am unable to switch the blog feed.  Here are a few ways to subscribe to the new feed.
Feedly:  My favorite blog reader I've tried.  You can change the appearance and the amount of info you get, and it is nice and cleanly put together.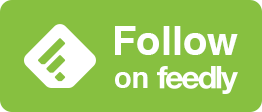 -----------------------------------------
By email:  Pop your email address in the box below and have new posts sent right to your email.  I've tried this with a few blogs and it isn't my preferred method, (I like to sit down and read a few blogs at once when I'm ready) but I know some people love this. 
  -----------------------------------------
By any other reader through Feedburner:  (click the link and choose the reader of your choice)